Description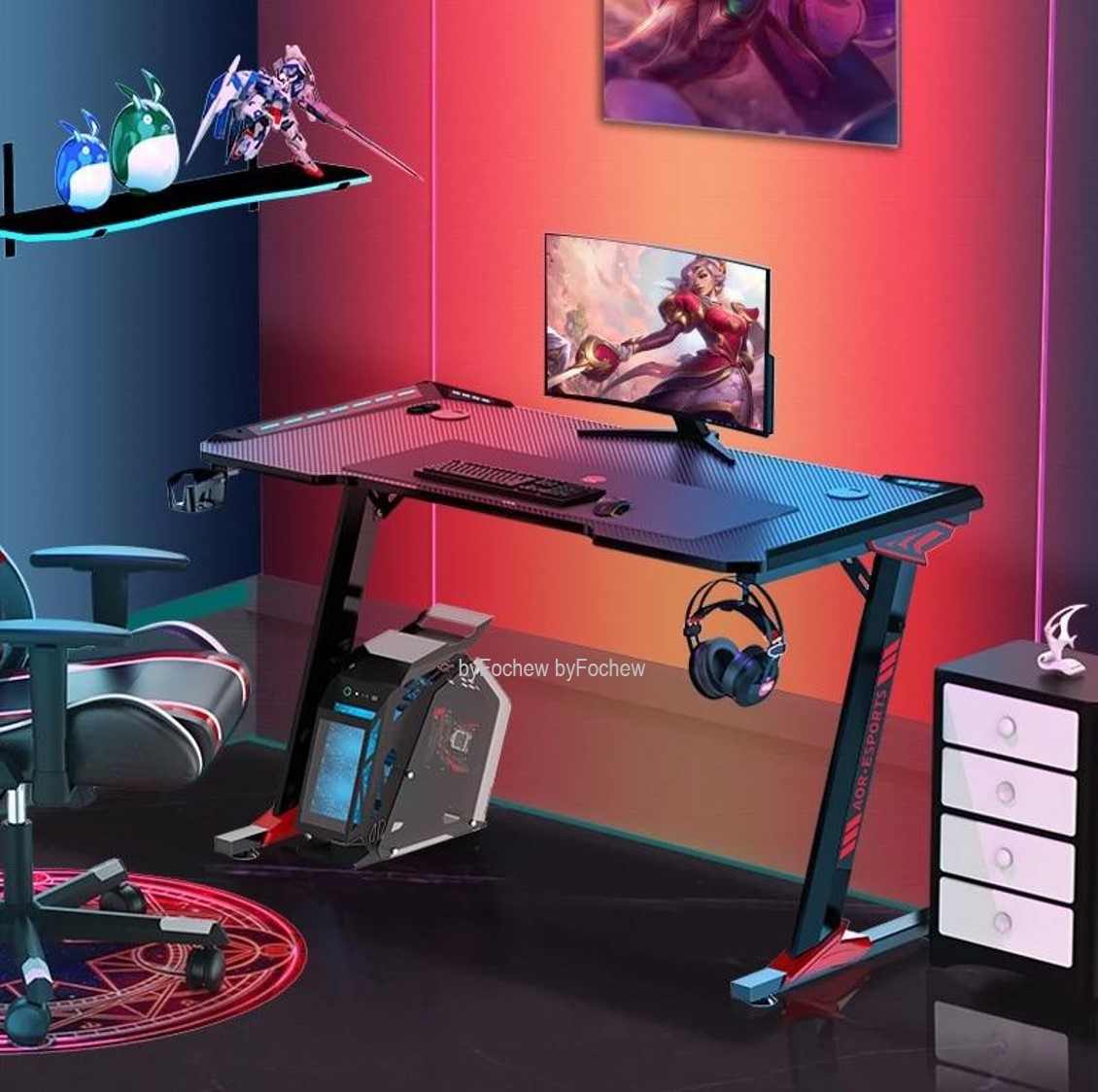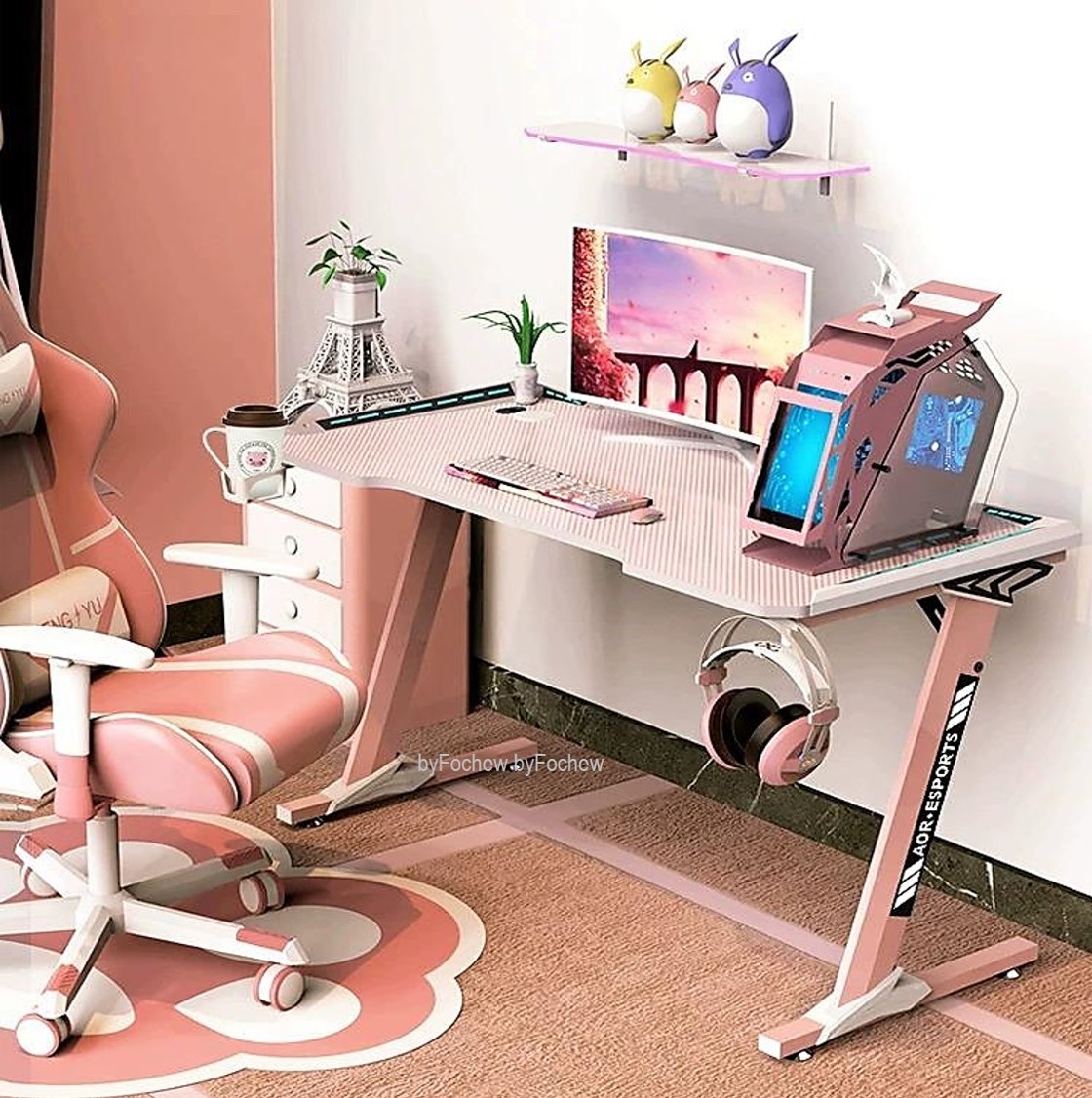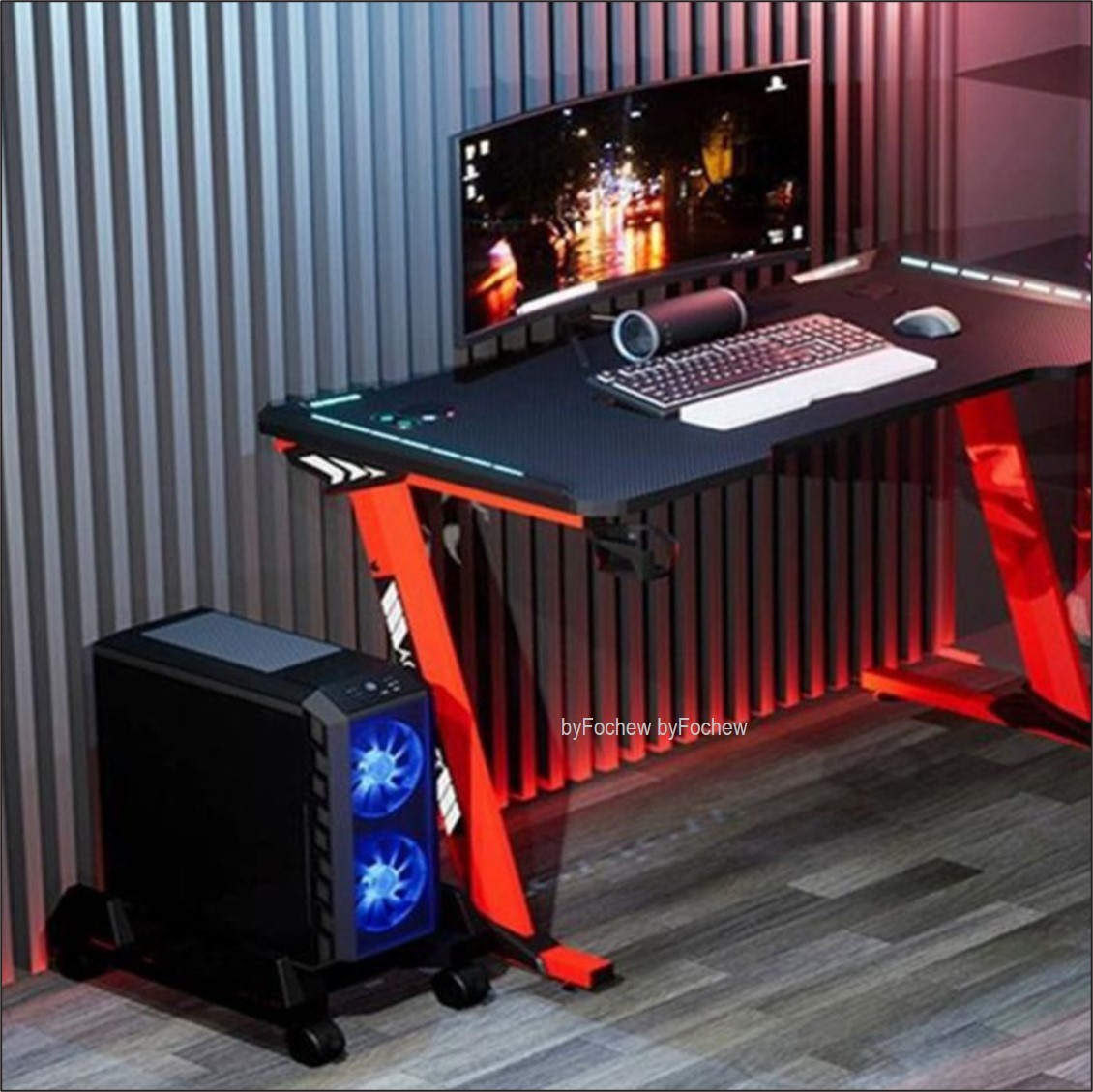 Elevate Your Game with Style and Functionality!
Experience Gaming Like Never Before
Immerse Yourself in the Ultimate Gaming Universe: Dive into the World of AMZ Pro-Z Gaming Table!

Key Features:

✨ 【RGB Light Magic】: Transform your gaming setup with stunning RGB lighting that sets the mood and enhances your gaming atmosphere. Choose from a spectrum of colors and effects to match your gaming mood.

️ 【Sturdy & Stylish】: Crafted with durability in mind, AMZ Pro-Z Gaming Table not only delivers top-tier gaming performance but also looks fantastic in any gaming setup. The table designed with a rock-solid Z-shape legs, cool, sturdy and ensure your PC gaming desk is stable and no wobbling.

【Precision and Large Gaming Surface】: This gaming desk has a sleek carbon fiber texture and the gaming surface has plenty of space for your gaming monitors, gaming keyboard, and other gaming gear. Conquer every battle with the carbon fiber texture surface that offers unparalleled precision and control.

【Keep Your Head in the Game】: Say goodbye to cluttered desks! Free headphone holder keeps your gaming headset within arm's reach, ensuring you're always ready for action.

【Stay Hydrated】: No more spills or interruptions during your gaming sessions! The convenient cup holder is designed to keep your refreshments secure, so you can stay focused on victory.


Why Choose AMZ Pro-Z Gaming Table?

✅ Designed for Gaming Enthusiasts: This is not just a table; it's a gaming experience tailored to the pros.

✅ Easy Assembly: Get ready to game in no time with our simple assembly process.

✅ Built to Last: Invest in a gaming table that can handle the intensity of your gaming marathons.


【More Details】 :
- Z-shape Heavy Duty Base
- Cool RGB LED
- Carbon Fiber Surface
- Ergonomic Arc Design

- Color Options: Black, Red, Pink

- Table Dimensions:
(L) 100cm x (W) 60cm x (H) 73cm
(L) 120cm x (W) 60cm x (H) 73cm
(L) 140cm x (W) 60cm x (H) 73cm


Don't miss out on the opportunity to level up your gaming experience with AMZ Pro-Z Gaming Table. Elevate your game, enhance your setup, and conquer the virtual world like never before!

Grab yours today and become the ultimate gaming champion!

Upgrade your gaming space with AMZ Pro-Z - Where Gamers Thrive!





Reviews (0)
view all
back